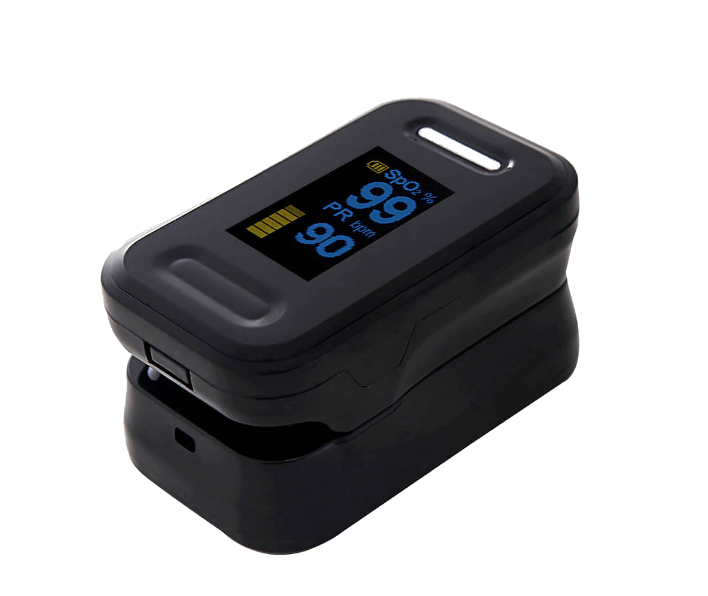 Related Documents:

Finger Pulse Oximeter
---
-Color OLED Display
-Pulse rate: 30 – 250 BPM
-Displays Pulse rate and Bar graph
-Advanced DSP algorithm will increase the accuracy
-Silicone padding and Strong slip resistant clip
-Includes hanging strap
-Automatic power off after 8 seconds with a low batter indication
-Two AAA batteries (not included)
-2.25"x1.25"x1" inches
---
DESCRIPTION
Spectrum's Fingertip Pulse Oximeter provides a simple, non-invasive way to monitor blood oxygen levels in a wide variety of clinical settings including emergency and critical-care medicine, hospital-based and ambulatory care, preoperative monitoring, inpatient and outpatient settings, and for specific diagnostic applications. Easy to use and read, this handy device is used in both a clinical setting and for every-day use. The large OLED display provides readings for both O2 blood saturation levels, as well as heart rate. Small in size, but mighty in useful information, this device can provide helpful assessment if a persons breathing is compromised.