Since you are here...why not take a few minutes to donate to the Houston Food Bank.
It would mean a lot to us. It would mean the world to those in need.
National Nurses Week
Thursday, May 6 – Wednesday, May 12, 2021.


NURSES ARE DOERS.
Don't forget to do something for them.




Whether you need just 5 boxes,
or a WHOLE lot more.

In stock and ready to ship.
SM336 - Disposable 3-Ply Mask




Protect the ones protecting us.
Shop our line of antimicrobial lab coats and antimicrobial WYND scrubs.




Did you know?
The healthcare industry continues to grow year after year—and distributors selling in this market are benefiting more than ever!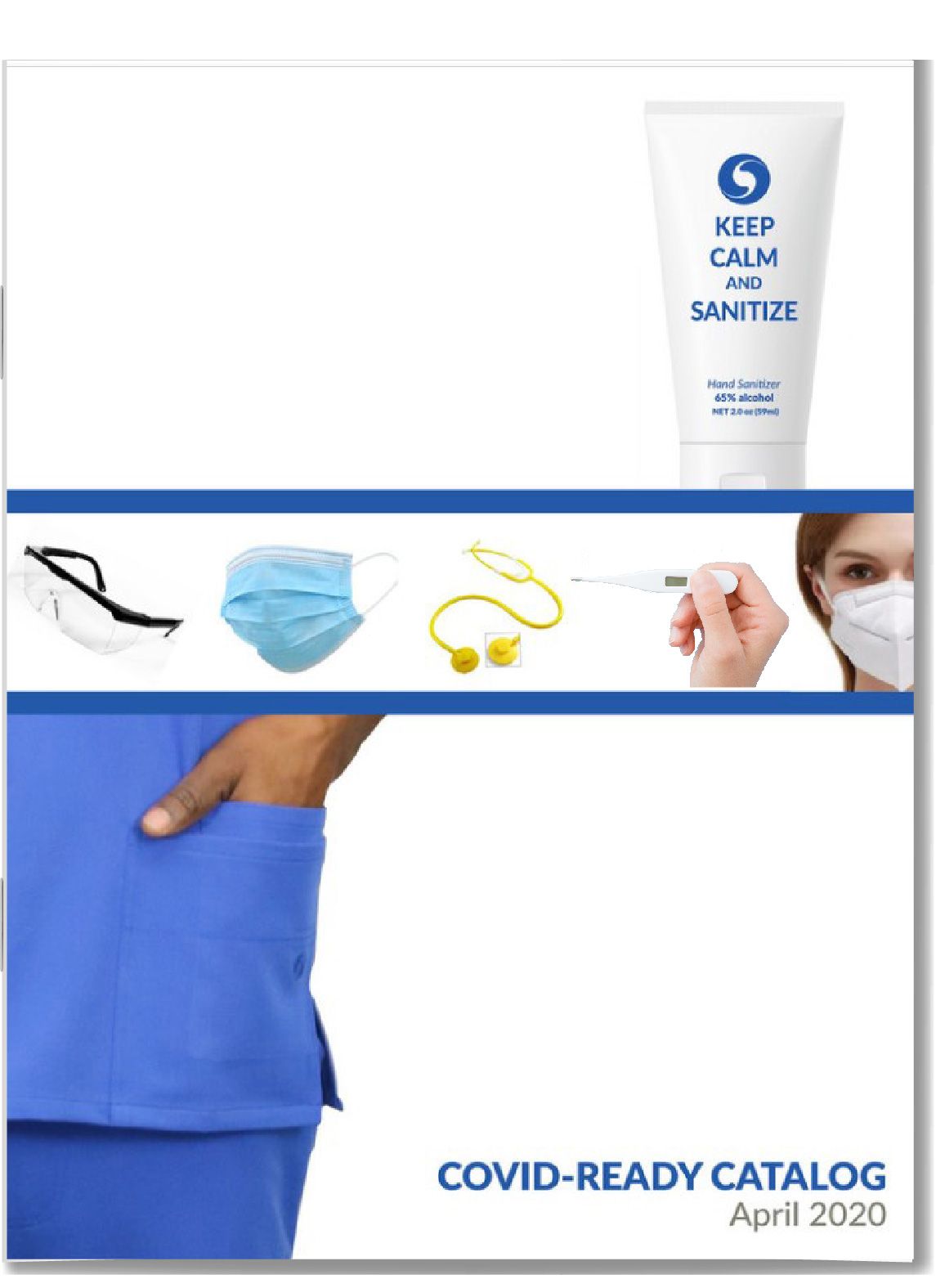 Covid-Ready Catalog
We've assembled the most requested Covid-19 related products into a client-friendly shareable flip-book.
From the much-talked-about KN95 mask to other sought-after products that didn't make headlines.
Oximeters

Disposable stethoscopes

Safety glasses

Thermometers

Anti-microbial scrubs, lab coats...and more
Many are available, ready to ship from our warehouse to you or your clients. Other are available for pre-order and have anticipated delivery dates listed. Contact us if you would like a Distributor version, with pricing.
#Spectrum Pledge
Important message from Spectrum
We encourage you to listen and share our video message from Spectrum's Managing Director, Chandani Radia.
We will donate 8,000 pieces of medical scrubs to local area healthcare workers most impacted.
We will slash prices on over 100,000 scrub pieces to below cost so healthcare workers can treat these low cost scrubs as disposable if necessary.
We will offer a 10% savings on our line of Antimicrobial Lab Coat,
Free Ground Shipping on all orders over $250 within the contiguous United States
Sell Spectrum. Easily.
Quality medical apparel and accessories trusted for more than three decades.
For distributors and retailers who introduce and share our product across the globe, our goal is to provide the personal service and resources you need to be successful in your enterprise.
If you are currently a Spectrum Customer, reach out to your account representative to get your account set up today!

Create an account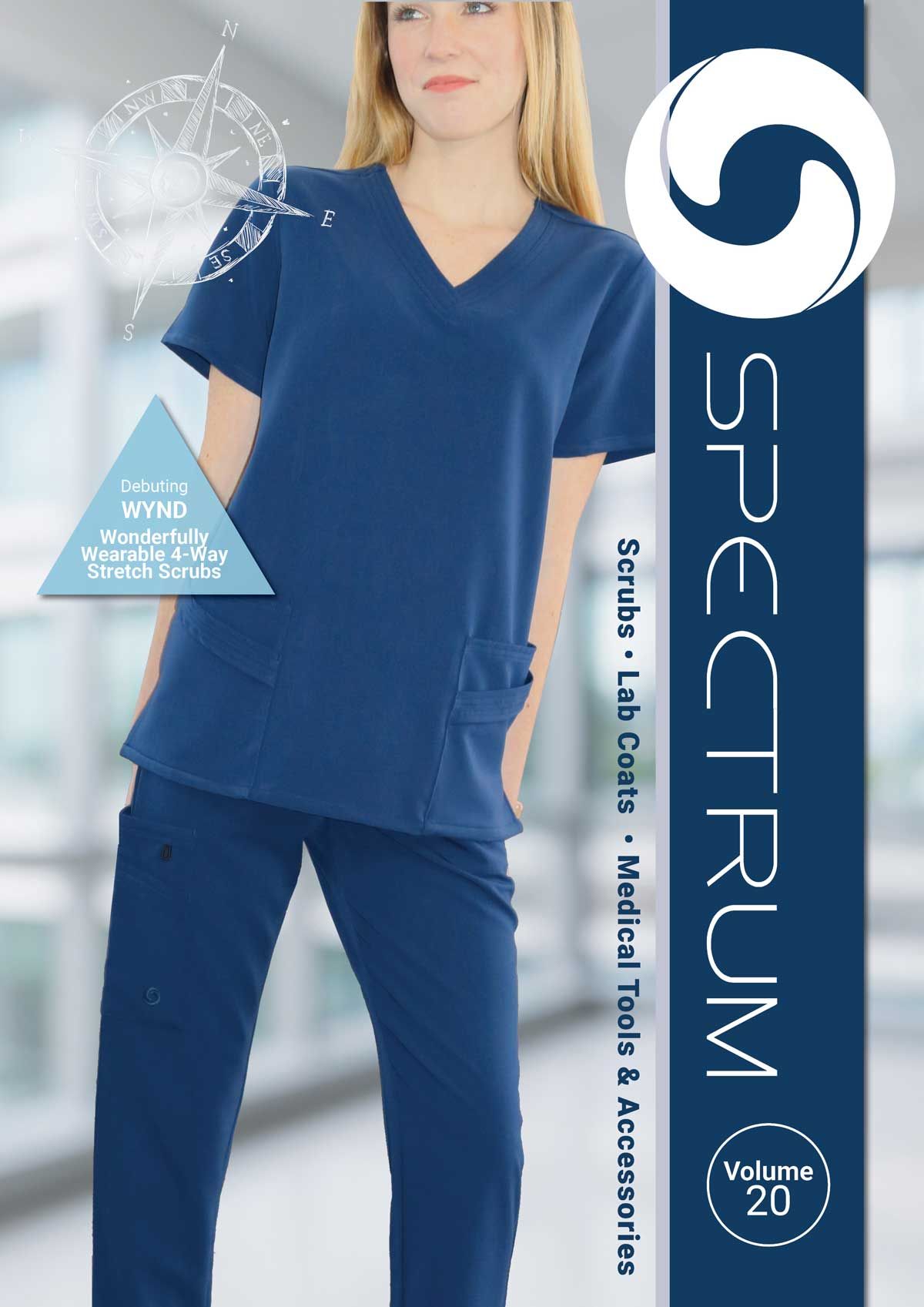 Explore our latest E-Catalog
A great resource highlighting Spectrum's core products.
Outfitting a large team or looking for a retail provider?
As a wholesale manufacturer, Spectrum sells exclusively to distributors and retail businesses. If you are looking to outfit a team in Spectrum apparel and accessories, we can help put you in touch with a nearby provider.
Great things happen when a person spends most of each day in a set of scrubs.
At Spectrum, our mission is to make every scrub, lab coat and instrument that carries the Spectrum logo be of a quality and craftsmanship worthy of the tasks it was designed for.


Free Shipping
Available on orders over $250 in the continental U.S.





In-House Decoration
Embroidery, Heat Transfer, Pad Printing, UV Printing, and Engraving are available to customize and create brand identity


Samples
Products are offered at a 25% discount off listed price. Samples are non-returnable and must not exceed 20 pieces. Contact us for details
Our Promise
At Spectrum we work hard to complete each order to your full satisfaction. We might not always be right--it's human.
But we do want the chance to make it right. If you have a concern or feedback, let us know . We promise to listen and do our best to resolve all concerns.