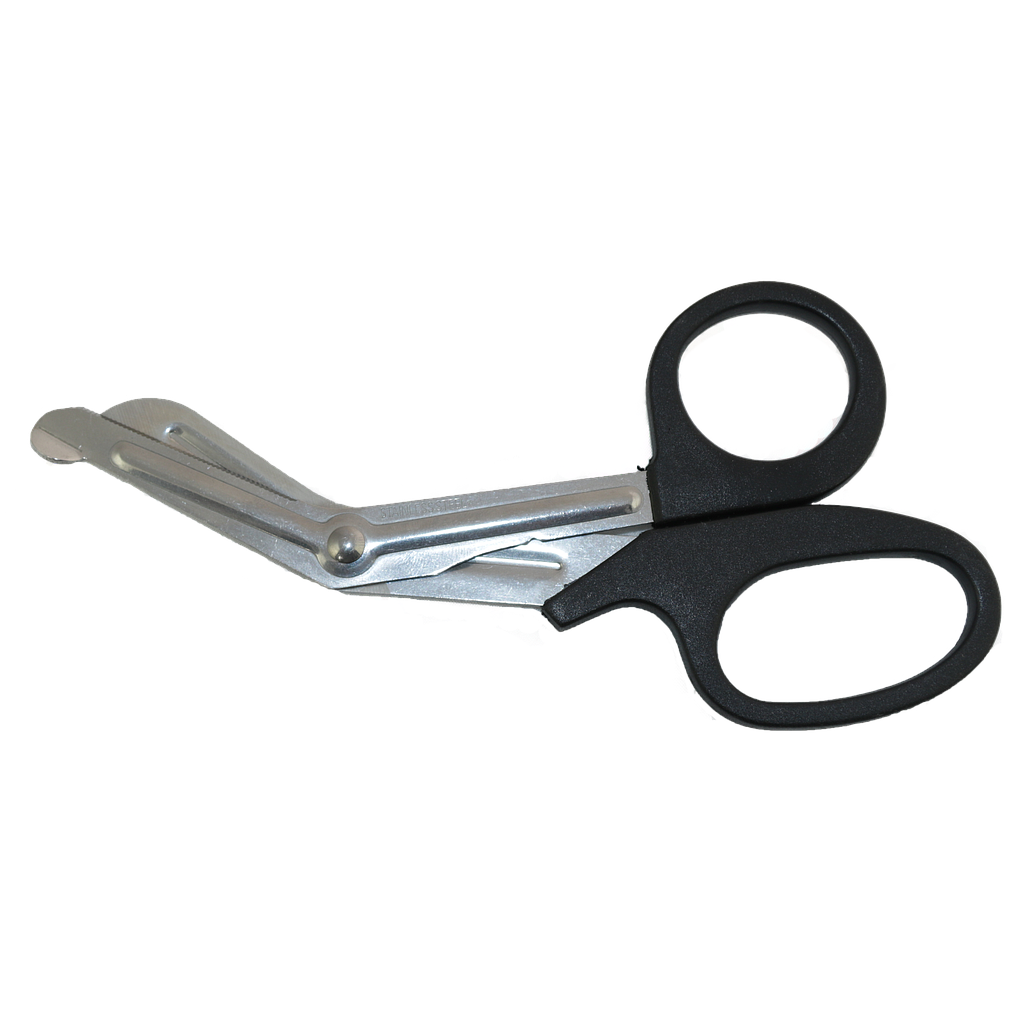 Related Documents:

EMT Shears
---
• 7.5" length
• Stainless steel blades
• Milled serrations
• Dual-sided shearing
---
DESCRIPTION
Spectrum's EMT Shears are designed for professional use and suitable for paramedics, EMTs, ER nurses and doctors. These 7.5" medical scissors have milled, surrated, stainless steel blades for sharp, clean cutting for superior cutting performance; while a blunt blade provides protection for patients. These scissors cut through the toughest of materials, such as leather, seat belts, IV tubes and heavy jeans. The ergonomically designed handles are made of a durable, high-impact plastic and are autoclavable.